The service offer
---
International Network
Ability to internationalize start-ups through our international network of Orange Fabs: presence in 14 territories around the world
Custom Workshops
Customized Workshops will be organized for your start-up to meet your specific needs
Infrastructure and supervision
Settle down in Orange Gardens' offices in Paris: access to several co-working areas, meeting rooms, relaxation areas, cafeterias….
Financial
Access to the issue of convertible bonds up to €15k (subject to eligibility)
Take advantage of Orange Business Services' free cloud services to innovate, develop and test your solutions
Specialized Workshops
Workshops on specialized topics will be offered: Pitch Techniques, Financing, Export and International, Growth Hacking… These workshops will be delivered by internal and external mentors
Events
Privileged access to national & international events sponsored by Orange
Demo Day 
1 Demo Day in Paris: strategic meetings (investors, large groups, Orange Fabs international network…)

Laburo has created a mobile application that allows you to remotely book a place in a coworking area and find out who else is working there at the same time.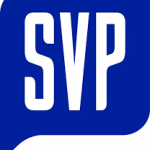 SVP, there are 200 experts who answer your professional questions: HR, taxation, finance, management, law, sourcing, economics…

W-HA implements complete payment ecosystems for start-ups.
He is a specialist in the payment industry with both technical and regulatory expertise.