The Orange Fab France Welcome Day took place on Friday 19 January 2018 for the nine start-ups participating in season 7 of the accelerator programme. The start-ups working for the next three months at Orange Gardens are: Ayelight, Citytaps, Festival Trotter, Global Exam, In Touch, Laburo, Pukka, Rendr and Zelift.
The programme's main objective is for each start-up to form a commercial partnership with an Orange business unit. To do this, they'll be following a three-month support system that includes: mentoring from external specialists and Group experts, meetings with financial investors and access to exclusive services. They will also be invited to participate in a Demo Day and various national and international events supported by Orange such as Viva Technologies (Paris, 24-26 May). 
Pascal Latouche (Head of Orange Fab France & Orange Fab international network coordinator) and his team extended a warm welcome to the entrepreneurs: "These three months will take place in a climate of mutual openness and collaboration, whatever events (sometimes unpredictable) unfold," he said.  And everything will be done to ensure the start-ups see concrete results as a result of the acceleration programme.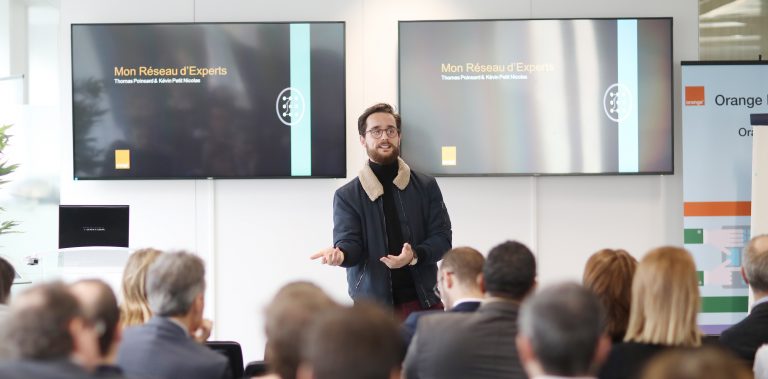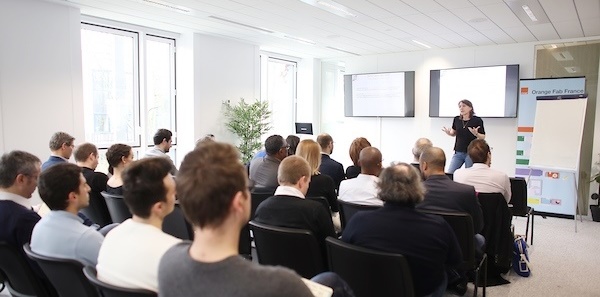 Here's an overview of the 9 start-ups:  
Software support for businesses in defining, implementing and measuring the impact of their societal strategies
Offers the time-saving CTSuite solution for the pre-payment of water via mobile money to restore the link between water operators and people in disadvantaged urban areas.
Enables people to discover Festival destinations (food, cultural, music) through video content and new video experiences  (360, VR).
Fun and innovative online platform to help language students prepare for their exams.
Transforming access to payment and digital services in Africa through one-stop shopping. A unique solution that allows retail outlets to offer a large catalogue of online services.
A free mobile app that connects entrepreneurs and co-working spaces to foster business opportunities.
Facilitates the creation of employee content to offer communication teams more authentic corporate content.
Turns a smartphone into a virtual tour guide and time machine to help people discover how a city used to look.
Lifestyle platform. Provides immediate answers to consumers' search needs whatever the criteria: to allow more precise searches and offer more complete solutions.