Data-AI
---
The Data-Ai program by Orange Fab
At Orange, we want the use of data to be responsible, useful and accessible to as many people as possible, and we act to that end.
In an increasingly connected and complex world, we believe that data analytics, AI and automation will open up new perspectives for the individual, society and the planet.
Data at the heart of the company's digital transformation
For Orange, this data and AI revolution represents a unique opportunity to support growth and demonstrate our societal and environmental commitments, issues that are at the heart of the Engage2025 strategic plan.
Data and AI will thus help to increase the company's turnover, improve the operational efficiency, increase customer satisfaction, foster digital inclusion and reduce its environmental footprint.
The Committed Company
The AI, like any technological revolution, raises new concerns since AI touches on an area that is at the heart of what makes us human beings: the intelligence.
At Orange we are convinced that AI must serve people and meet the most basic needs of everyday life. Only then can it become progress for all.
Objectives of the Acceleration Program Data-AI
Building a value-creating offering with start-ups for the Orange Group
Data and Artificial Intelligence are strategic areas for delivering cutting-edge innovative services to businesses and improving the operational efficiency.
Orange Engage 2025: Data and AI at the heart of our innovation model

Reinventing the customer experience
Smarter network
Greater operational efficiency
Responsible AI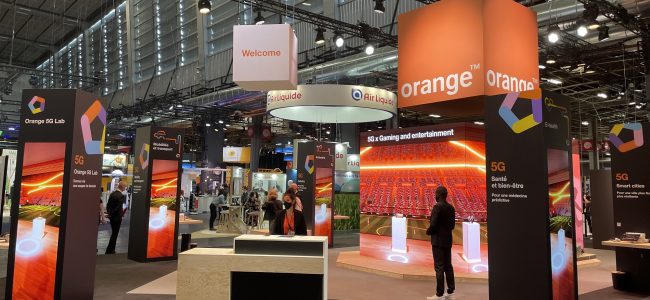 Partnership with VivaTechnology 2022, the Data-AI Challenge
As with every edition, the VivatechTechnology exhibition launches a series of Challenges with its partners. This is an opportunity for start-ups and entrepreneurs to compete on innovative themes.
For the 2022 session, Orange is asking start-ups to think about the Data-AI theme, which echoes the group's strategic plan.
The selected candidates will be invited to participate in the VivaTech event.
This is a great opportunity for them to make contacts and broaden their network with the potential for future collaborations.
Selection criteria

We recruit start-ups that have a solution (product, service or infrastructure) that is commercialized or marketable from the following categories:
Not just a concept
No competition with Orange's solutions
Commercial value and potential impact on within the Group
Ease of integration (technology, marketing, processes)
In line with existing solutions
Reliable and Responsible AI Engagement
Every year Orange Fab France launches several calls for applications. We select start-ups with innovative projects, a cohesive team and who meet an identified need for an Orange Business Unit.